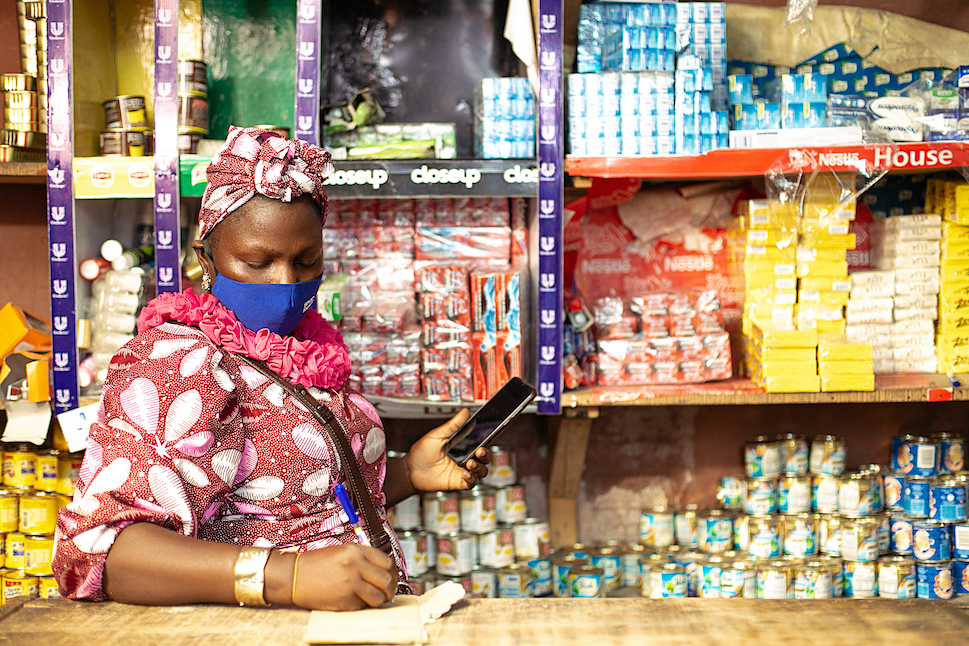 2020 | The year that tested and proved African technology
Wimbart Account Director, Bemi Idowu, looks back at the triumphs that trumped the challenges that 2020 hurled at African tech
At the onset of the COVID-19 pandemic, many feared the worst for Africa. There were predictions of healthcare, economic and humanitarian crises but thankfully this has not been the case. The pandemic has certainly impacted the continent and many have died but not to the degree that was expected. Instead of the predicted doom and gloom, Africa has been relatively unscathed and has actually seen some remarkable growth, especially in its technology sector.
Many of the challenges the African continent faces are well documented and there have been many efforts over the years to address these challenges. Unfortunately, a range of issues have meant that many proposed solutions just have not had the traction they need to succeed. But it looks like COVID-19 is changing this. From banking and commerce to healthcare and logistics, various technology solutions have seen great adoption since the beginning of the pandemic, driving much needed growth across the continent.
The $1 COVID-19 test kit
A great example of an African technology innovation that has been useful in 2020 is the $1 COVID-19 test kit that was developed in a Senegalese laboratory. Drawing on experience with AIDS and Ebola, Institut Pasteur de Dakar (in partnership with UK-based biotech company, Mologic) created six ultra-low-cost tests kits that cost around $1 each – one of the tests gives you results in only 10 minutes. With the importance of early detection in combating the virus and the current infrastructure challenges that plague the healthcare system across the continent, the availability of such an effective and affordable solution on the continent has been broadly celebrated (and rightly so). The test kits were also manufactured locally in Senegal, creating jobs for the local economy.
The emergence of digital banking
COVID-19 has also accelerated the adoption of digital banking across the continent. For many people, digital banking was something they always found an excuse to defer and dismiss. Despite the limited amount and poor quality of service offered, many people persisted with brick-and-mortar banks. However, when COVID-19 made people more hesitant to mix in crowds and lockdown forced bank branches to close, digital banking emerged as a viable solution for accessing much needed financial services. In Nigeria, for example, volume of transactions across digital platforms increased by an average of 40 percent in Q2 2020 alone. Many fintechs have also reported significant increases in the value and volume of transactions processed, with multiple companies saying they were processing more than $1billion per month.
Technology to the rescue for logistics
The pandemic has impacted the movement of goods across the continent. With many countries putting tighter restrictions in place at their borders to control the spread of the virus, the need to be able to effectively track where your goods are became even more important. Increased bottlenecks and other complications meant that processes were disrupted and businesses had to adapt to make the most of an unideal situation. Logistics companies like Kobo360 have benefited greatly from this. Kobo360, which provides a tech platform to match shippers and truck operators to confirm, finance and complete long haul trips, has doubled the value of trips on its platform to close to $200m annually since lockdown.
Informal retailers also win
The positive impact hasn't only been for big businesses, however. Small businesses have also seen the benefits of technology. For informal retailers that represent 90 percent of commerce in Africa, restriction to movement posed a threat to not just their businesses but most people's access to essential food and goods. The availability of solutions like ShopTopUp from TradeDepot has helped many retailers ensure that they continue to have access to the stock they need for their stores. Retailers order and pay for goods using mobile apps (Android and Whatsapp), USSD or a toll-free number and have them delivered directly to their stores via vans and tricycles. TradeDepot also offers a credit facility to customers, which enables them to take advantage of their trading relationship to grow their businesses. Since the beginning of the pandemic, TradeDepot has seen significant growth in new customers as well as in value and volume of orders
There are many more stories of tech innovation and adoption in Africa, across various sectors. The common trend is Africans defying the odds to develop and embrace technology solutions to major issues and achieving great success with it. We certainly love to see it.
To say 2020 has been an eventful year would be putting it mildly. The COVID-19 pandemic radically changed the way the world operates, bringing many industries to their knees and breathing new life into others. For Africa, it has been a year of great progress. While COVID-19 has undoubtedly had a negative impact on Africa and the rest of the world, it has certainly been a catalyst for a lot of growth. Long may the growth continue.