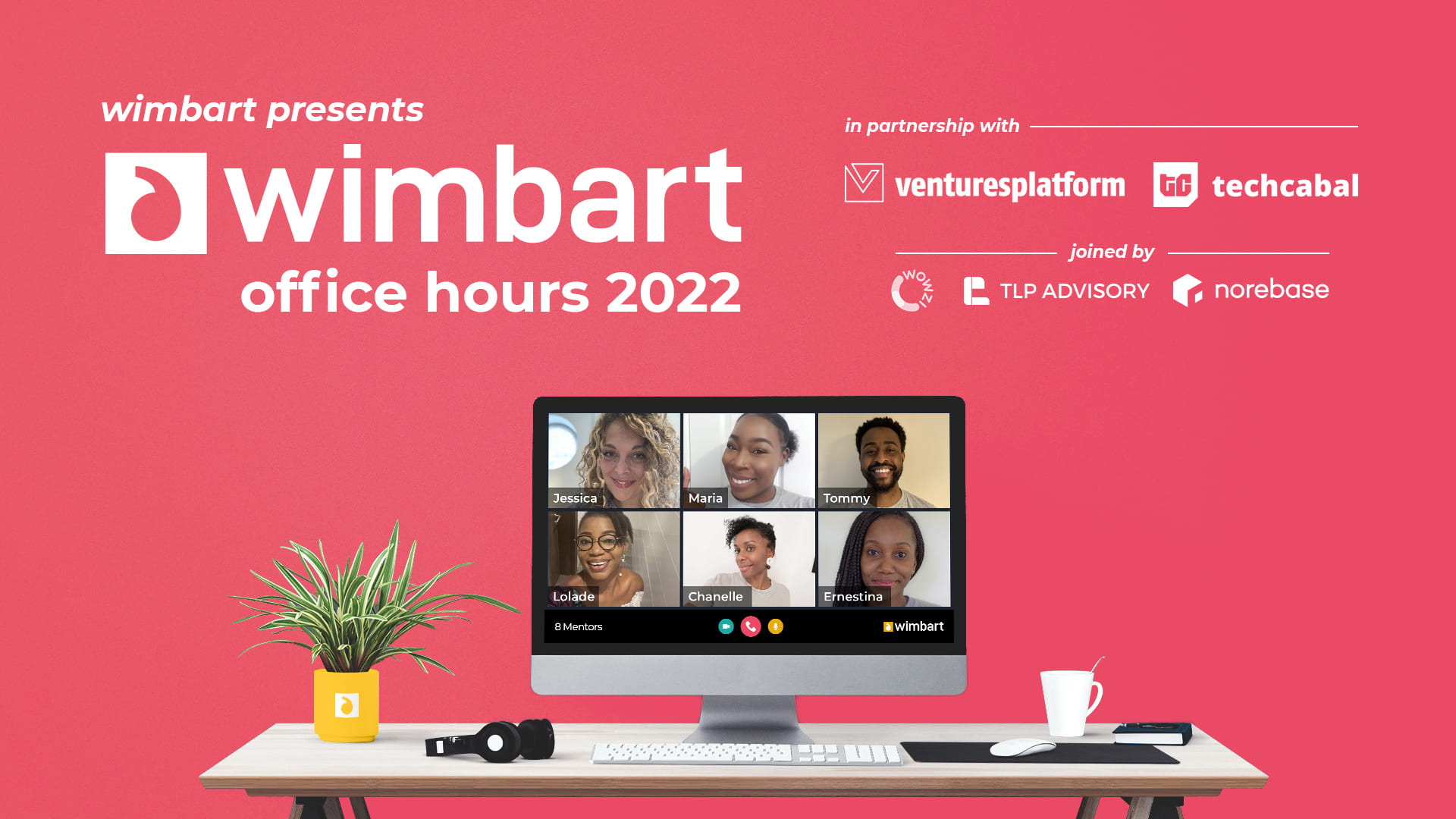 Wimbart Office Hours alumni: Nguvu Health shares storytelling tips for success
We were still working on our MVP when we got accepted into Wimbart Office Hours 2, it was a great opportunity for us because it prepared us appropriately for doing PR effectively and efficiently. The result of this is that Nguvu Health has since been visible with notable PR mentions with local and even international publications; the highlight for us has been how we have been invited to speak at events and on TV programs, the biggest of which are News Central and Al Jazeera, all from acting on lessons that was shared during the Wimbart Office Hours program.
Nguvu Health has since grown to the strength of 10,000 user base in our first year of launch – I can owe this to our proper PR implementation. Another success story is our participation in Google for Startups Accelerator Africa (2021), amongst other unsolicited publications and papers about our startup sharing our impact of making it easy and affordable for Africans both at home and in the diaspora to access therapy from anywhere through their mobile and web, just from our PR.
Storytelling is one of the things I have seen help companies grow and excel; it is also what helped brands get known and remain relevant. With this in mind and my knowledge from reading David Ogilvy's book, I was motivated to apply for this program. Also, we were launching in a very nascent market in Africa, so getting the right mentorship on how to go about launching and building our brand from key experts was a no-brainer for us. I have also seen Jessica Hope and her team work for and with major brands and I thought that we should get on the shoulders of these giants so we can see far, or in more recent slang, "we want to chill with the big boys."
The informational sessions with Jessica Hope (Wimbart herself), Adewale Yusuf (CEO of Techpoint at the time), and Kola Aina (CEO of Ventures Platform) – this opened our eyes to what many find confusing at the beginning of their startup journey; for instance, as an example, press launch is different from product launch. Make sure to register to learn more.
I also really enjoyed the mentorship sessions with Maria. She was very very helpful and was so kind and willing to help us figure out how we went about our press launch. We also brainstormed on strategies as well, which we still use today.
One key learning for us is to start local. For instance, there is this craving to press launch with the big guns while ignoring local publications, who actually cater more to the market you are even building for. As a startup, we took this local-first approach and it has gracefully earned us a mention with the big guns, through our partnership and other feats.
Another key learning is knowing which publication best suits your company needs as you want to maximise your best PR strategy. For instance, some PR platforms are great for raises announcements while some are great for general startup announcements. So, it's best to know what suits you best.
Finally, I want to add that we learned that PR campaigns are the public's perception of validation for the solution your startup is providing, so make use of it well and to your advantage too. Also, if you don't control your narrative, the media and public will do it for you.