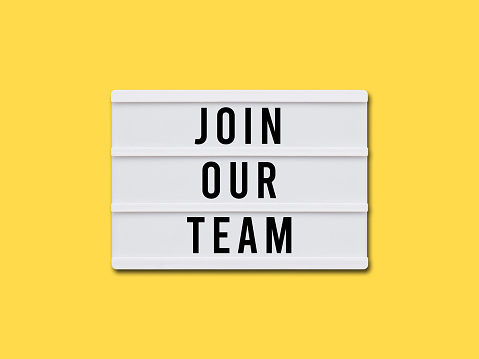 We're Hiring! Executive Assistant & Operations
Wimbart Job Description – Executive Assistant & Operations – London-based only
Why is this role crucial for Wimbart?
This newly designed role is truly pivotal to the continuing growth and success of Wimbart, and, for the right candidate, will offer much more scope to influence and support than a traditional Executive Assistant role. Wimbart is evolving from start-up to an established, yet unique mainstay of the PR world so the ideal candidate will love working in a dynamic, progressive agile, ever evolving workplace as much as they enjoy putting processes and procedures in place! This is a multi-disciplinary role, and requires someone with tenacity, to think on their feet and to be a central part of the growing Wimbart team – working closely with the CEO to continue to build the agency.
Reports to / line manager 
CEO
Role & responsibilities and core competencies
*Ad hoc duties commensurate with your role are also included in the below
Executive Support to the CEO
Diary management for CEO
Supporting the CEO to pull together PowerPoint decks for both internal [team updates]
Working with the CEO to implement a better internal communications system
Working with the CEO and senior team members to coordinate and diarise in-house training sessions, as well as contact external speakers
Extensive diary and agenda management across time zones
Supporting with organisation of recruitment activities – including submitting HR contracts, LinkedIn support, and support with onboarding new members of the team
Oversee HR systems that are in place – such as BreathHR system as well as filing and keeping all team information up to date
Supporting with defining and building the team culture
Planning and coordination of PR agency award entries
Coordination of appraisals systems for Wimbart staff
Providing background information on external and internal meetings with supporting materials/background
Processing expenses in line with company policy and light finance work including SAGE
Ensure effective day-to-day running of the Wimbart office – including purchasing of equipment and supplies and diarising vendors when required
Raising purchase orders and paying invoices in line with company procedures
Booking travel including flights, hotels, taxis for the Executives
Budget management and organising events at the request of the CEO (e.g. team meetings, social events etc)
General office administration
Set appointments and meetings as requested
Liaise effectively with members of external organisations
Coordination of all-team meetings – for external training sessions, peer-to-peers training sessions, town hall meetings
Preparation of meeting papers, obtaining and preparing briefing materials and presentations, and taking minutes when requested/where necessary
Preparation of letters, emails and memos as required
Projects across HR, growth / strategy, and internal operations / procedures – ensure staff handbook is updated regularly
To ensure and oversee regulatory policies are in place and adhered to within the company
Cultivate and build relationships that are strategically important to the business
Proofreading where needed
Organising team apparel [branded t-shirts / personalised items for staff as and when we need them]
Liaising with an external creative designer on special projects
Research specific projects for the CEO
Strategy and project ownership 
Ownership and management of a variety of ad hoc projects
Ownership of the collation of the Wimbart annual newsletter
Development and subsequent ownership of Wimbart's template library, as we look to increase efficiency across the agency
Coordination of original content for clients (in conjunction with client teams)
Database management and support
Developing Wimbart team culture and internal communications
Co-ordinating speaking opportunities of CEO
Relationship management & engagement 
Lead on delivering particular research projects for client teams behind-the-scenes. As an example, coordinating a research/scoping report on a particular industry for research on a new client and scoping key target media slots in either global or local locations
Lead on a Wimbart events strategy. As an example, work with multiple stakeholders to develop and deliver a series of both in-person and online events for the agency
Migrating Company spreadsheets onto a CRM system
Engage with multiple teams and coordinate cross-team projects across the agency
What you'll bring to Wimbart:
Essential
Strong planning and project management skills
Ability to work across multiple projects without missing deadlines
Enthusiastic about taking on responsibilities outside of your day to day role and growing your knowledge of Wimbart
Experience in using basic website backend software [ideally WordPress]
Experience with newsletters – ideally mailchimp
Excellent spreadsheet and data inputting skills
Highly computer literate, particularly in Outlook, Word, PowerPoint and Excel
Professionalism and a high degree of confidentiality and integrity
Resilient, problem solving approach to all scopes of work
Strong administrative and organisational skills
Clear communication including excellent written and spoken English, interpersonal skills and attention to detail
Ability to remain calm in a busy environment and prioritise effectively
Understanding and adherence to the Exec Admin processes and ways of working – filing, file naming conventions, cover and handover procedures
Punctual, diplomatic, and reliable
Ability to work as part of the Wimbart team, whilst also demonstrating initiative and flexibility where necessary
Ability to manage upwards and have a malleable communication style
Desirable
Experience of working with businesses which are scaling up and constantly evolving
Previous experience of working with CRM systems
Copywriting experience
An understanding or background in the PR space would be useful but not essential
Wimbart employee commitment
At Wimbart we believe in championing personal growth and achievements, but first and foremost, we're also a team, and a team is strongest when everyone feels that they are supported and are valued as individuals.
We know that our team are the heart of Wimbart and that is why we make the following commitment to all our people:
To be a meritocracy with a fair and transparent pay review process
To offer opportunities for internal promotion
To provide everyone with a fair and structured performance appraisal process
To provide a learning environment that supports its employees in becoming experts in their roles
To give all Wimbart's people opportunities to influence and improve how we work
Our commitment to building an inclusive workplace 
Wimbart is an equal opportunities employer who believes passionately that our team should represent the diversity of the clients that we support. We are committed to providing a place of work that provides fair and equal career growth and learning opportunities to all its employees. We do not tolerate discrimination of any kind within our company and we celebrate creating a culture offering opportunity for all; regardless of race, culture, gender, age, sexual orientation, disability or religious beliefs
If this sounds like you, please send CV & Covering Letter to press@wimbart.com