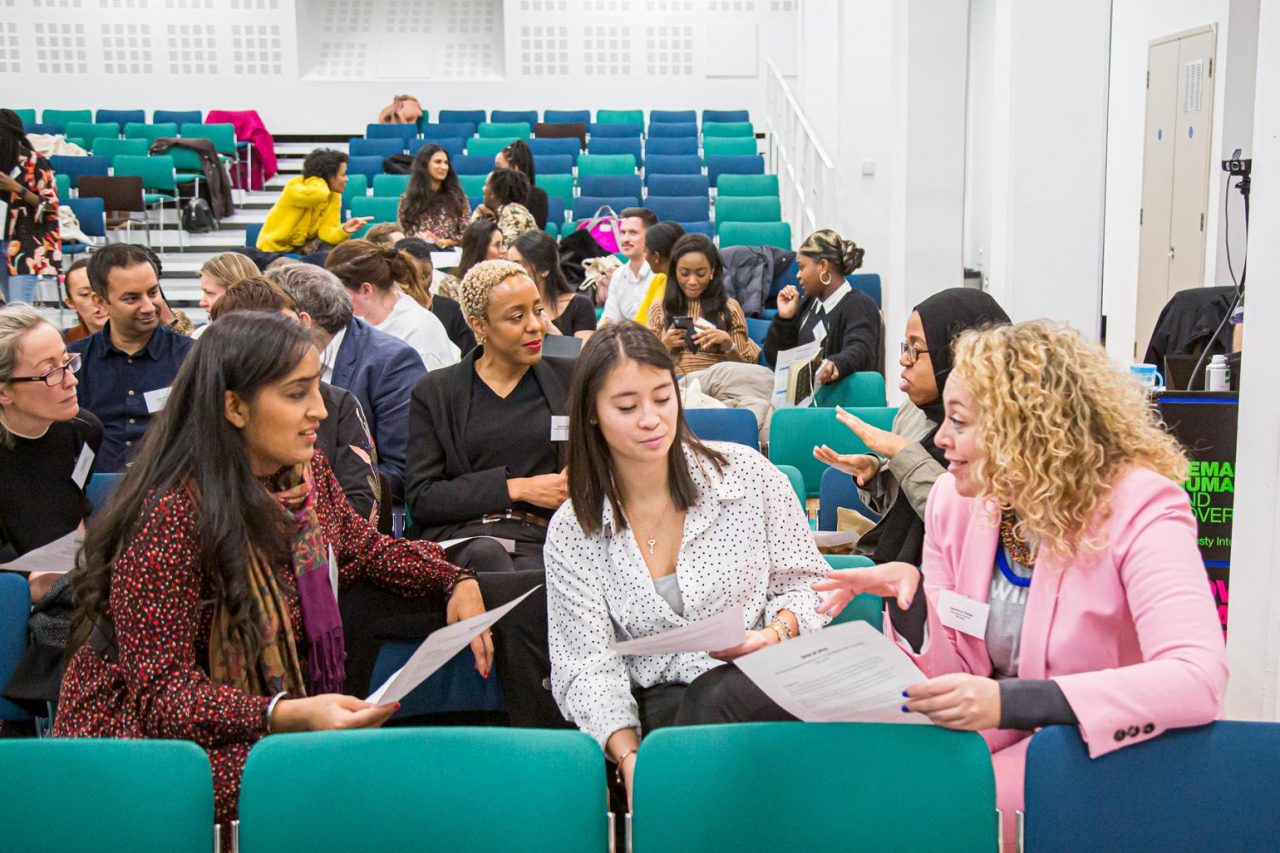 Team Wimbart at BME PR Pros Conference
Team Wimbart showed up in full force at the inaugural BME PR Pros Conference in Hackney, London on Friday 29th November 2019.
With the theme of the day being 'Comms in a Post-Mainstream World', it was the perfect opportunity to share knowledge, reflect on industry changes, and discuss how the comms industry is currently evolving. 

Fresh from mentoring the fourth cohort of Google's Africa Launchpad, our Founder, Jessica Hope took to the stage to discuss whether PR was too 'old school' for the current generation. Alongside a panel of industry leaders, she made it clear that new technologies and ways of working are being continually adopted into the industry. Communication technologies such as Whatsapp, are advantageous to industry professionals as they have improved the way we interact with clients and journalists.

In addition to having Jess on the panel, it was great to see team Wimbart represented across the conference. Our Senior Account Executive, Tommy Rufai was a member of the organising committee for the event and also wrote a piece on cryptocurrency and the future of money, entitled 'Why Credibility is the Real Currency' for the official conference magazine. We are proud to announce that Tommy was recently appointed to the Blueprint advisory board, an initiative created by the conference's founder, Elizabeth Bananuka, to improve racial diversity in the PR industry. Having come through the BME PR Pros mentoring scheme, Tommy joins an excellent team of professionals from companies including Ketchum, Snap and Manifest London.
Throughout the day, a wealth of experience was shared from a number of excellent panels, keynote speeches and workshops. Highlights included an insightful speech from journalist Samira Ahmed, on 'Reporting Truth in a Fake News World', and discussions on the present day 'Female Consumer' and 'New Man'. The day would not have been complete without a workshop exploring one of the most challenging areas of the profession – crisis comms. The session led by Isobel Bradshaw (Vodafone), Chinedu Udeze (Burson Cohn & Wolfe), and Matt Brown (Transport for London), demonstrated a diversity of opinions in dealing with very real situations. 
As a team comprising 100% BME professionals, we were delighted to engage comms colleagues from a variety of different backgrounds and build our network.  Perhaps some of the friends we made at the conference will return, but this time as part of Team Wimbart?
We're always looking to add great people  to our team so if you're interested in joining the Wimbart squad, take a look at our current vacancies here.  We'd love to hear from you, and congratulations to Elizabeth on a fantastic event!