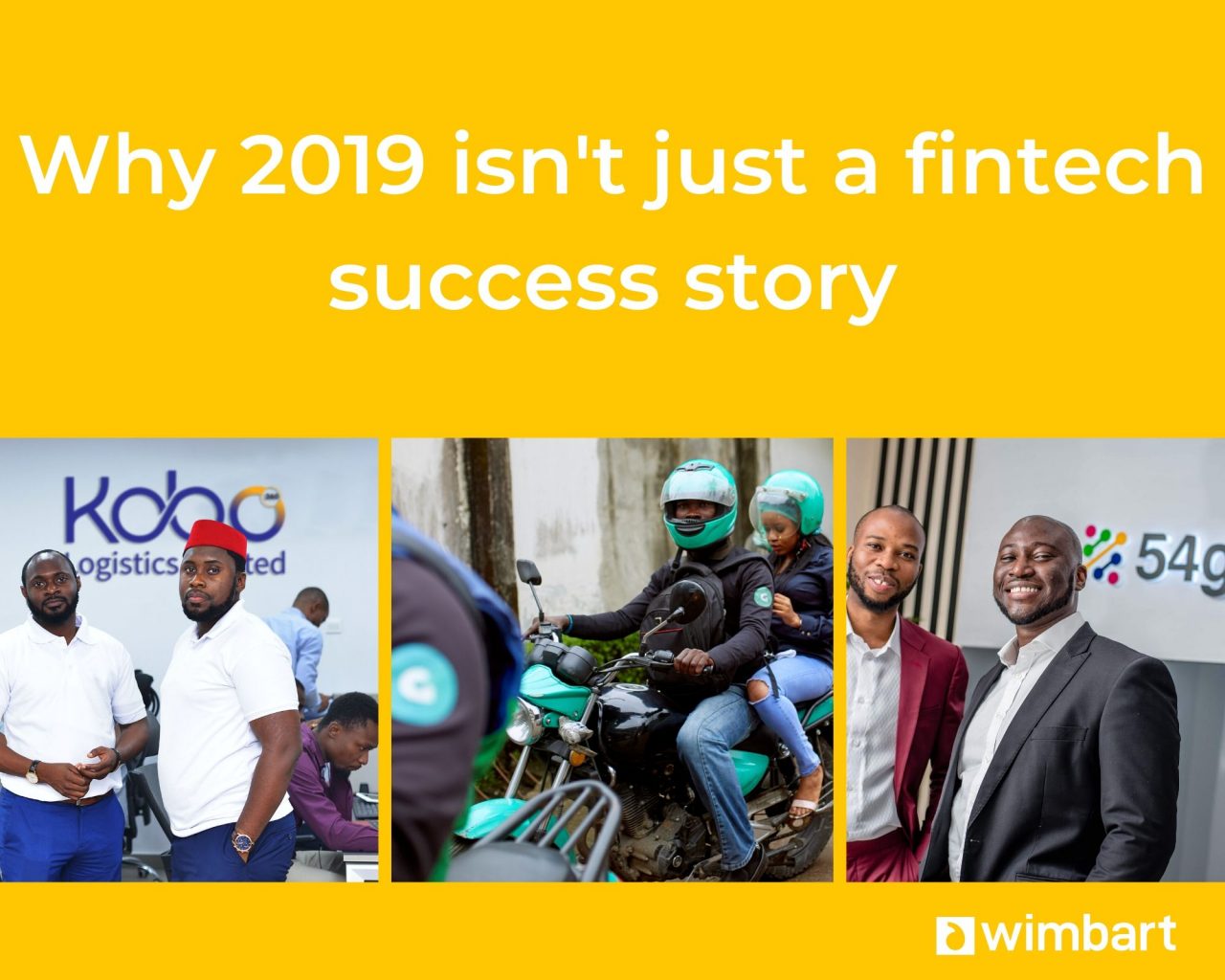 Why 2019 isn't just a fintech story
In recent weeks, you may have seen the Financial Times' headline about African fintech securing nearly $400mn worth of investment in the space of a week. It's another example of just how dominant the sector is for attracting funding, however, it's worth highlighting other sectors which deserve their share of the spotlight too. From logistics to education, there are a number of industries convincing investors to part with their cash in 2019. We've included a snapshot of some of the most notable sectors to date.

Logistics

How do you solve a billion dollar problem like Africa's supply chain? Well, investors certainly believed mobile apps were the answer with Kobo360 raising $30mn from Goldman Sachs, TLcom and the IFC. With the African logistics sector estimated at $150bn, Kobo360's fundraise seemed to create a ripple effect in the industry with Lori Systems also securing $30mn in their Series A round. With Egyptian startup Trella acquiring their local competitor Truckr and other players like Sendy also announcing new funding, competition is likely to heat up as these startups seek to scale across the continent. 

Ride-hailing

In the ride-hailing sector, everything kicked off in May when Gokada announced their $5.3mn fundraise. With Max.ng following up with a $7.3mn Series A round, it seemed like the playing field would be mainly controlled by these two startups. However, disruption in its truest form was on the horizon. Enter ORide. Backed by $120mn of funding from it's parent company Opera, the startup has been swift in making its presence felt. With ORide not only possessing a strong war chest but also supported by Opera's super app, OPay, can Max.ng and Gokada secure enough cash to compete in 2020?

Education

In late September, Africa's largest e-book aggregator, Snapplify, strengthened its position in the market with a reported $2mn fundraise. With a catalogue of e-learning solutions catered to schools, colleges and universities, they'll be using the funds to achieve their expansion ambitions. Speaking of new territories, the edutech sector also saw the entrance of Sim Shagaya with his virtual tutoring startup, uLesson. The platform secured $3.1mn in seed-level funding with participation from both Sim and TLcom. Education at both a junior and professional level will be critical for Africa's talent going forward, so it's great to see funds continuing to flow in these areas.

Healthcare

For the healthcare industry, 2019 has seen backing for startups addressing different parts of the sector. One of the most exciting startups that hit the headlines earlier this year was 54gene, an African genomics company. After securing $4.5mn in seed funding, they're on a mission to build the world's largest pan-African biobank which could transform the face of drug development across the globe. In the area of distribution, it was a great year for LifeBank's CEO Temie Giwa-Tubuson who was awarded Jack Ma's Netpreneur Prize. This included a $250,000 prize for her drone delivery service for blood transfusions. Lastly, mDaaS secured $1mn for their primary care facilities and diagnostic services, marking an encouraging spree of funding for a sector plagued not only by obsolete practices, but also a lack of funding in both the public and private sector.

While the funding levels within these sectors and the funding that fintechs are receiving still vary to a great degree, the interest from investors provides a strong foundation to build upon in 2020. There's a recognition of the role of tech in accelerating Africa's development, and the benefits of progress in these sectors can easily overlap. This will be to the benefit of not only the tech ecosystem, but the continent as a whole.