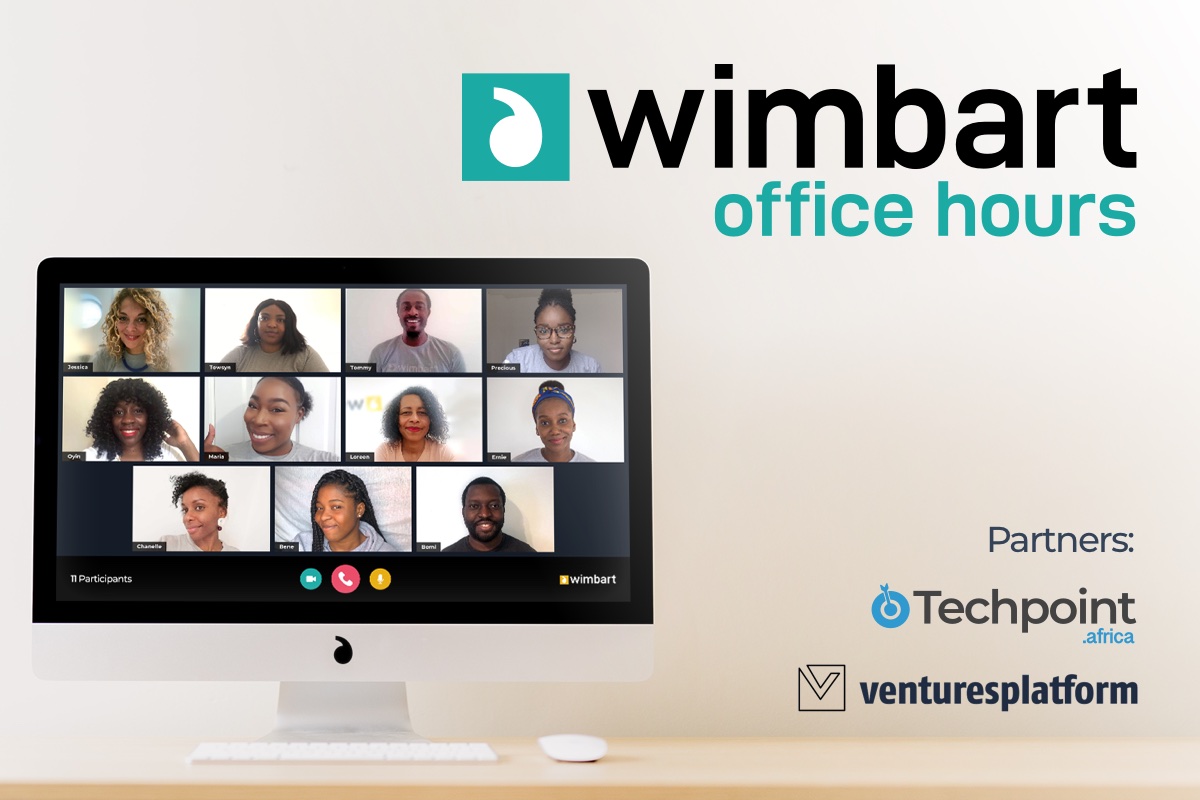 Second Wimbart Office Hours Shortlist Announced
Over the past four months, the Wimbart Office Hours programme has allowed us to share PR knowledge, deliver mentorship, and learn a lot about what we can do to support early stage African start-ups.
Wimbart Office Hours was first launched in March 2020 and, following on from the momentum of cohort one, here we are at the end of July welcoming a second cohort to help even more start-ups use PR to help them achieve their business goals. Expanding the programme offering, and the amount of places in partnership with Techpoint and Ventures Platform will allow us to broaden the expertise offered on the programme and better meet the individual needs of each business.
We're pleased to announce the second cohort of start-ups joining the Wimbart Office Hours Programme. We received applications from over 120 start-ups operating in 21 countries. The final 30 are offering tech enabled solutions for Africans on the continent and in the diaspora which vary from finance and health, to childcare and dating. The next three months will be a great time for sharing and refining their ideas.
We present to you, the second Wimbart Office Hours cohort:
Similarly to the first edition, the programme will kick off with an introductory PR webinar with Wimbart Founder Jessica Hope. Joining the subsequent webinars will be Kola Aina, Founder of Ventures Platform, and Adewale Yusuf, Founder of Techpoint, who will drill deeper into the importance of a robust communications strategy for investment and press activity. Dedicated one-on-one online mentoring sessions with senior Wimbart PR professionals and advisors from Ventures Platform will take place over the next three months where start-ups develop communications strategies to support their goals . At the end of the programme, start-ups will join the Wimbart Alumni Network where they can continue to share and learn.
With each programme we aim to improve and increase the value we add to the start-ups we have the opportunity to mentor. We're looking forward to getting to know the next cohort, and to welcoming more in the future.
Although the programme has a limit, we regularly update our blog with news and articles on communications and PR, so please keep checking in.