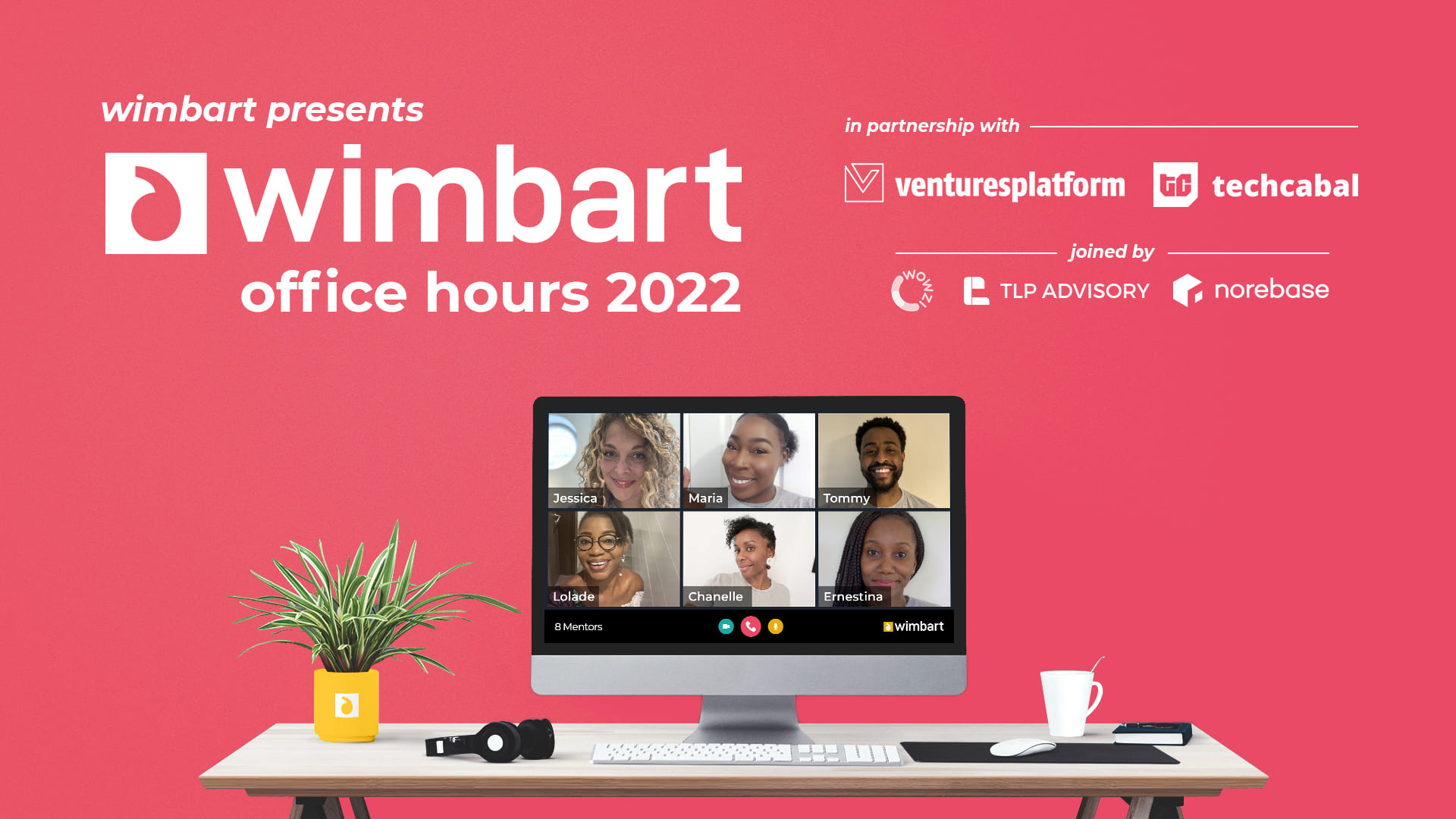 Here's to another successful Wimbart Office Hours programme!
The Wimbart Office Hours fourth edition might have some and gone, but the memories will forever linger on! 6 webinars and a few mentorship sessions later, it's been an exciting journey. From sieving through applications to choosing the fourth cohort and organising all the webinars, we can confidently say that our fourth cohort is well-equipped to go out and anchor their business communications plans.
For WOH4, we approached the programme with a twist, kicking off with three expert webinars led by our partners Ventures Platform and TechCabal. We then added some more to the mix with some enhanced partnership webinars with Jobberman, Norebase and TLP Advisory. 

Our enhanced webinars were a first in the Wimbart Office Hours history and it was implemented out of the realisation of how much start-ups need more access to professional services. It was also amazing to see some social media feedback on Twitter during the Office Hours webinars by some of our cohort attendees. The cohort were able to engage with each other and ask questions, whilst taking in some gems from our experts!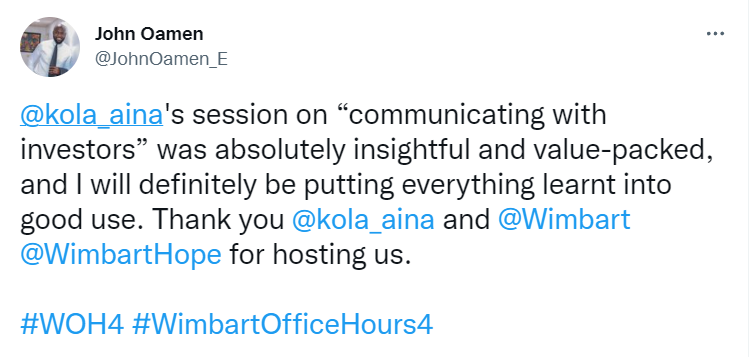 We've seen a few incredible wins from our cohort so far, including Nelson Igbiriki, CEO of Medtech Africa in a quick-fire feature with our partner, TechCabal!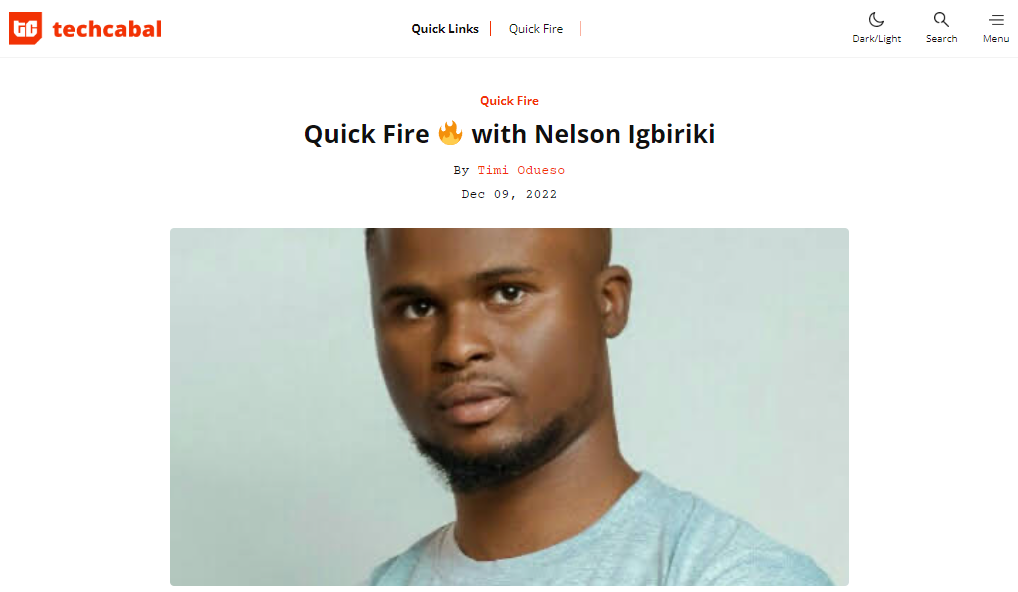 We're so happy that we were able to take the programme to the next level. Our goal has always been to equip start-ups with the PR know-how to achieve their business goals. We have also set up the Alumni Network Slack community, where cohorts can feel free to network and share lessons learnt as well as any opportunities they come across and hopefully collaborate on future projects. We can't wait to see more of them grow and improve within the ecosystem.
And of course we couldn't have done this without our Wimbart Office Hours partners, the Wimbart team and those who shared the opportunity far and wide. You have all been amazing throughout the whole journey!
Looking forward to seeing many more wins!
See you in WOH5!