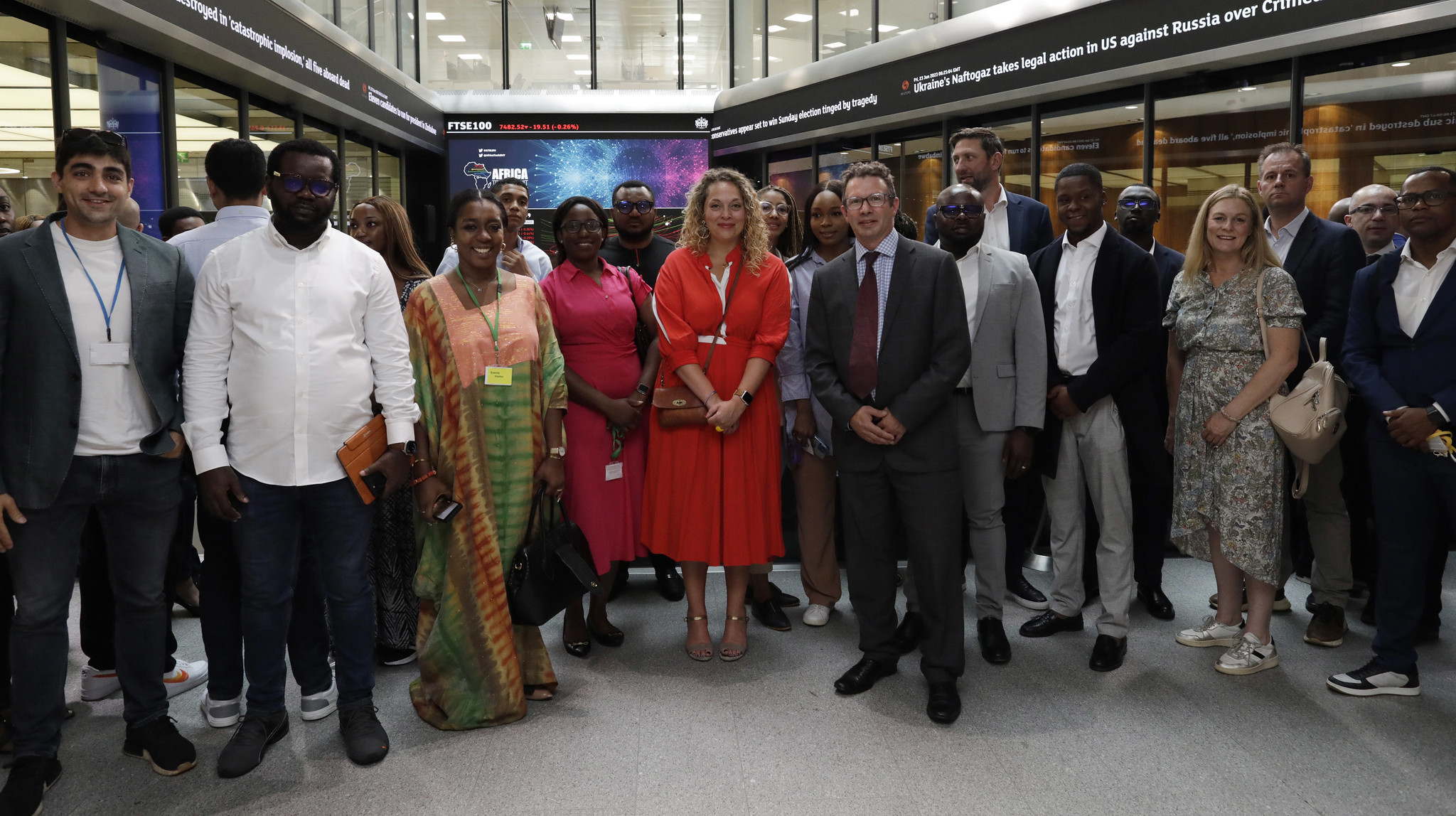 Africa Tech Summit 2023: African Tech Congregates In London
The Africa Tech Summit is a leading African tech event connecting African tech leaders, MNOs, entrepreneurs, trade bodies, corporates, investors in startups and media in Africa and held annually in Nairobi, Accra (dubbed the Africa Money and DeFi Summit) and London. Now in its 7th instalment, the event has grown to become the authoritative melting pot for Africa's most influential tech players and decision makers coming together to network, broker deals and engage in engaging panel discussions, masterclasses, forums and keynote talks.
The African technology ecosystem continues to be a burgeoning space in spite of macroeconomic conditions that have caused so many difficulties around the world. In fact, in terms of funding, investments in the space grew by +8% YoY, with a total of $6.5 billion across 764 deals in 2022. The past year also saw a lot of firsts such as the enactment of startup acts in Nigeria and Congo, arrival of the Equiano internet cable which provides faster and more affordable internet to the continent, a foray of global tech companies setting up offices on ground, the launch of Google's first cloud region in Africa putting the continent on a pathway to data sovereignty, among others.
The Africa Tech Summit 2023 London which was held at London Stock Exchange between the 22nd and 23rd of June, provided African tech stakeholders the opportunity to interact on these latest triumphs as well as discuss the troubles and other topical issues in the space. In attendance was of course Wimbart, along with clients such as Andela, TLCom Capital, AFEX, Turaco and a host of other notable names in African Tech. Here is a recap of what you might have missed.
The 2023 Africa Venture Capital Landscape – Tough, But You Snooze, You Lose
Between January 1 and March 31 of 2023, African tech start-ups had so far raised $649M, down 57.2% on the total from the corresponding period in 2022. Evidence suggests that the sector has begun to feel the bite from the global economic climate as also only 87 start-ups had secured funding, less than half the number (175) that had done so by the same time last year.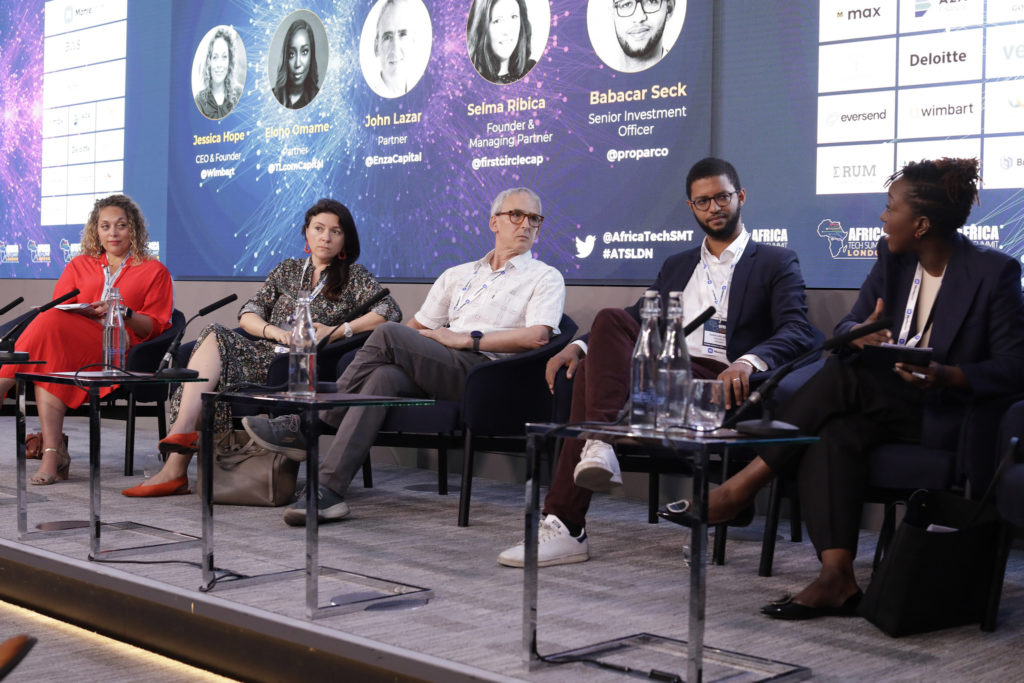 During the engaging panel discussion titled "Reset: The New Venture Capital Landscape," moderated by Jessica Hope, CEO of Wimbart, the participants which featured an exceptional panel of VC and DFI experts, delved into the intriguing question of whether 2023 would mark a necessary course-correction phase or emerge as the golden vintage for investment. It was established that although the current funding climate has led to a lot of corrections in terms of valuations and more, a lot more funding was required to meet up with the innovative solutions emerging out of Africa. The proactive VCs remain excited about the fact that they can get in on deals ahead of other cautious VCs in this time period. The jury, however, remains out on this matter, and only time will ultimately reveal the answer but Africa remains an attractive investment destination for both local and global investors.
When it comes to what investors look out for in a founder, a range of attributes were highlighted as crucial factors. These include the founder's maturity level, leadership quality, passion, execution capabilities, credibility and network, and the ability to effectively and accurately articulate his/her business model and its value proposition.
For the emerging areas that are currently piquing investor's interest, the panellists identified Climate Tech as a vertical that is garnering significant attention. Additionally, Babacar Seck, Senior Investment Officer at Proparco, highlighted Francophone Africa as a region that is presenting exciting opportunities for investment and growth.
Although African Fintech Is Unifying Africa, It Requires More Unity…From Its Stakeholders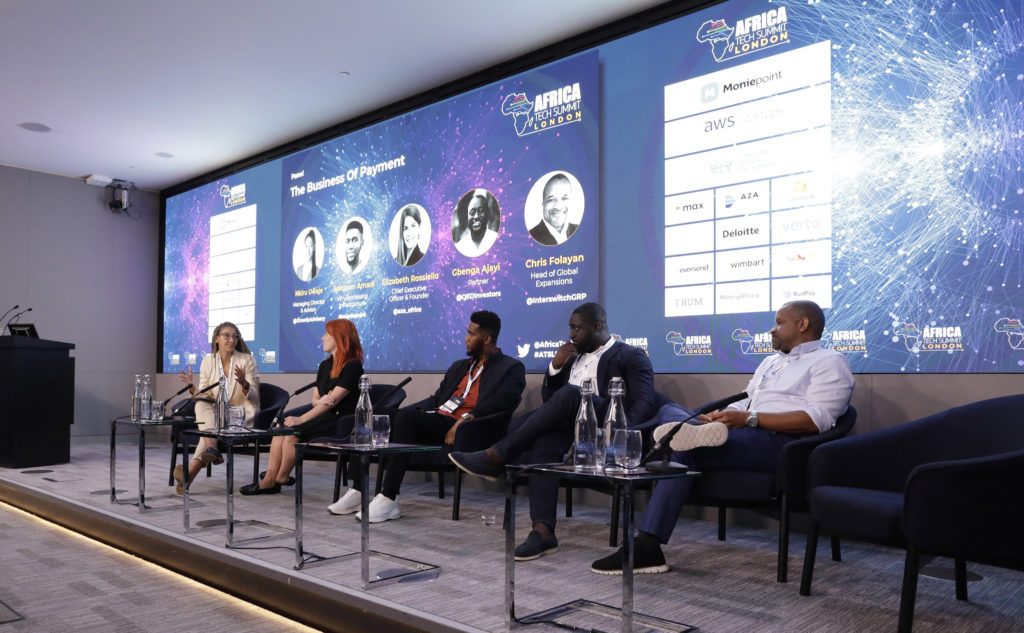 During the panel discussion, the participants reached a unanimous agreement on the transformative role of Fintechs in Africa. These innovative companies have been instrumental in establishing essential infrastructure for fostering intra-Africa trade, driving diaspora remittances which have grown from $34 billion to $90 billion over the last few years and revolutionising access to financial services. The accessible fintech solutions have effectively reached and enabled millions of previously unbanked individuals.
However, it was widely recognized that the evolving customer preferences, business and investment landscape has started to impact payment providers and their profit margins. To ensure sustained profitability, fintech companies must evolve and prioritise adjusted unit economics. Gbenga Ajayi, Partner QED Investors emphasised the need to move beyond being solely payment-focused and instead offer layered services to meet evolving customer demands.
To maintain the momentum and continue making a significant impact in the fintech space, it is crucial for fintech operators to consolidate their efforts and also align closely with policymakers and regulators. As an example Chris Folayan, Head of International Growth Interswitch had highlighted, 'All Fintechs need to come together to build a credit scoring infrastructure'. Collaboration between stakeholders will be essential in driving growth and success for all parties in the future.
To Arrive At The Future of Digital Commerce In Africa, We Need To Solve The Problems Of The Present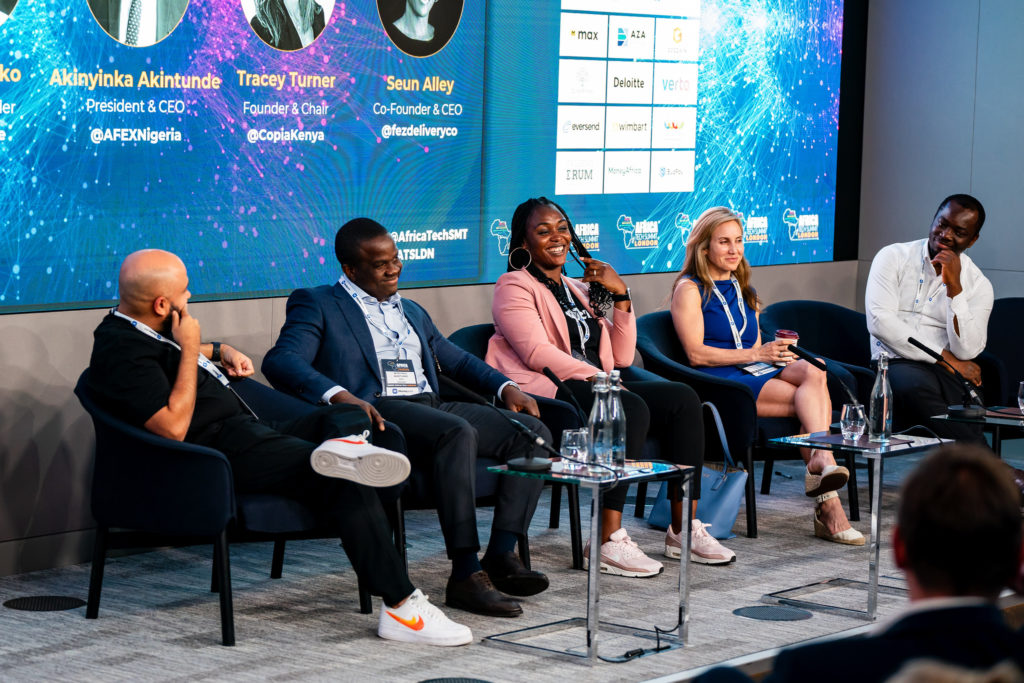 The future of e-commerce in Africa is poised for remarkable growth, backed by compelling statistics. The International Trade Administration predicts that by 2025, a staggering half a billion people in Africa will be active e-commerce users. This surge in online activity is expected to make a significant impact on the region's economy, with the United Nations Conference on Trade and Development (UNCTAD) estimating that digital commerce could contribute a remarkable $180 billion to Africa's GDP by the same year.
There however are some hard limits that prevent digital commerce from reaching its vast potential on the continent. These range from digital literacy of customers, internet penetration rates, smartphone penetration rates, logistical & delivery challenges, underlying payments infrastructure, market fragmentation & operational costs, over-reliance on cash and more. Befittingly, the panel consisted of builders tackling various aspects of these problems. In the area of customer literacy, Tracy Turner, Founder and Chair, Copia Global, an ecommerce platform for 800 million Middle to Low-Income African Consumers, has set the pace. She stressed on how in building their app, the team needed to prioritise the users knowledge and understanding, stating "We had to throw out our preconceptions of the e-commerce experience in Africa and start building around the users''. Seun Alley, CEO FezDelivery, on the other hand is helping ecommerce platforms solve the issue of last mile delivery with her courier solution which provides easy booking, live tracking and well trained courier staff. She along with other panellists believe in the need for more mapping and location technology to solve the underdeveloped address system, thus opening the door for more volumes in e-commerce deliveries and transactions.
Notable Quotations From Africa Tech Summit London 2023
Maya Caddle, Chief of Staff NestCoin, 'SEC's rulings on major crypto platforms in the USA could lead to a diversion of funds to emerging markets like LATAM & Africa'
Edoka Idoko, CEO Ojireh Prime, "Every time competition is established, customer experience wins"
Chuba Ezenwa, MD Investment Banking, Sub Saharan Africa, Bank Of America ''The presentation of your company on the internet / publicly is a lot more important than founders think if you're looking to IPO. Basics such as your website can often be a critical point. Invest in someone / a company who will make you look publicly appealing''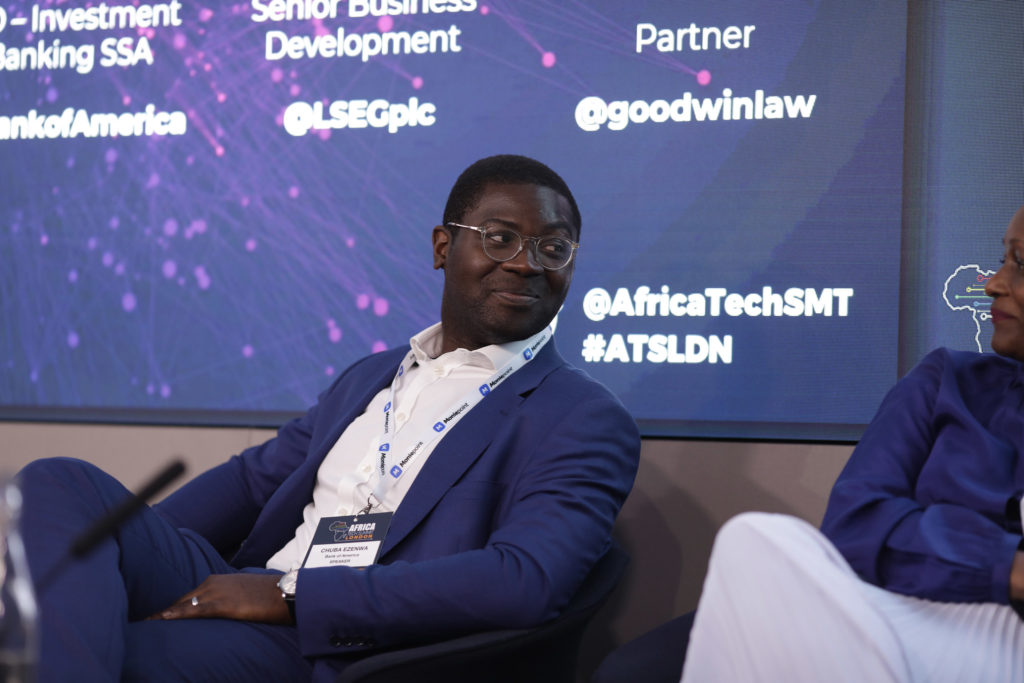 Neil Shah, Senior Business Development Director – Tech Sector Specialist London Stock Exchange, ''Have a solid team before you IPO. Don't start hiring key members of the team just as you're about to float. This is always a major red flag''
Yaw Nsarkoh, Director Plural Portfolio, 'The greatest framework is common sense. Data is your servant, it should not become your master'
Elizabeth Rossiello, Founder and CEO, Aza Finance, 'We need to move to trading African currency pairs and less of a reliance on the dollar across Africa to do business'
Wimbart, African Tech PR Agency at the Africa Tech Summit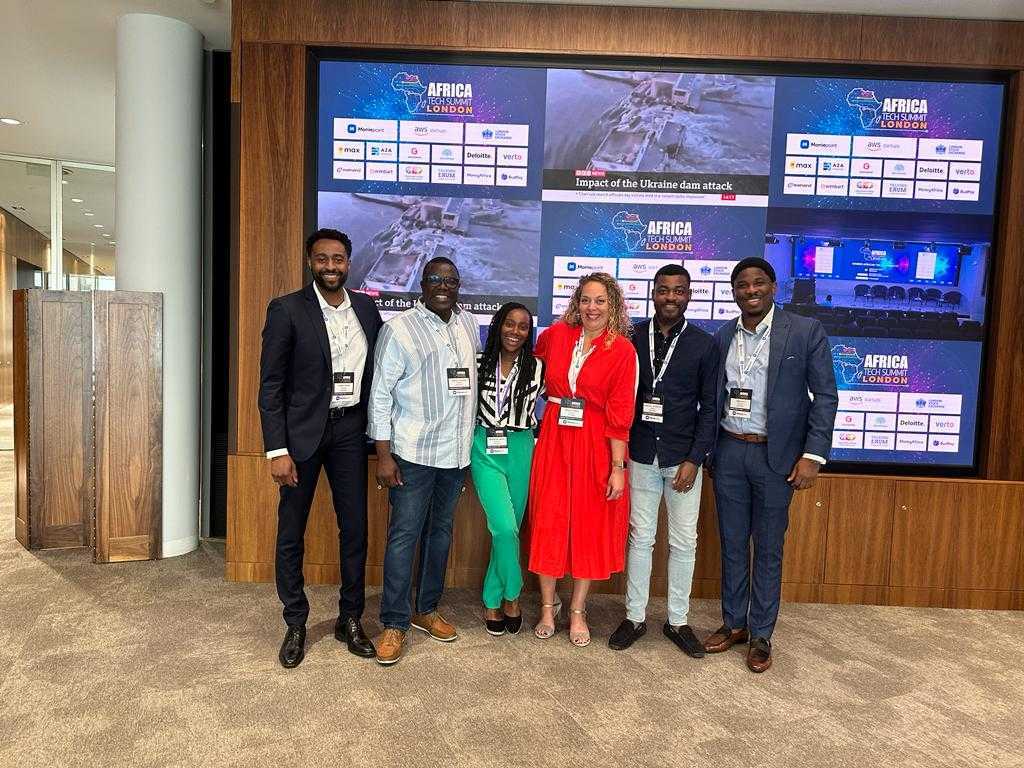 What's Coming Up Next At Africa Tech Summit
Up next are the Africa Money and DeFi Summit taking place in Accra between October 3rd to 4th (Register here) and Africa Tech Summit Nairobi taking between February 14th to 15th (Register here).