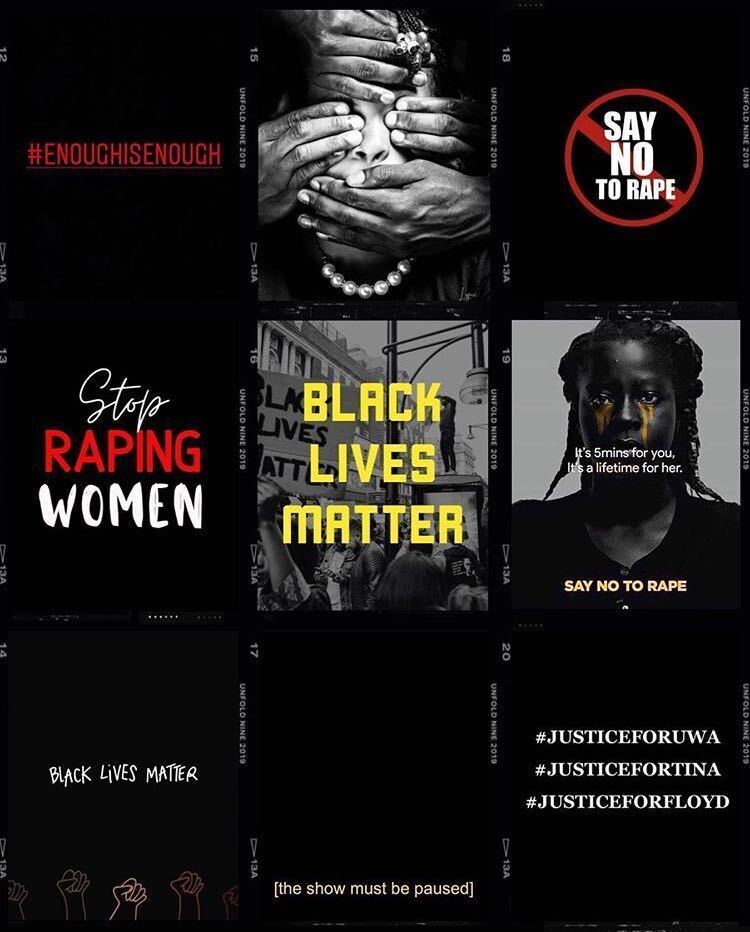 Wimbart Words | On Rape, Racism, and Police Brutality
The world is raging; racism, police brutality, rape culture and more have provoked discussion and debate amongst the Wimbart team. We're angry, we're upset, we're in fighting mode! Wimbart Account Executive Towsyn Omowole gathered her thoughts and speaks for us all at on the team when she discusses why change must happen now.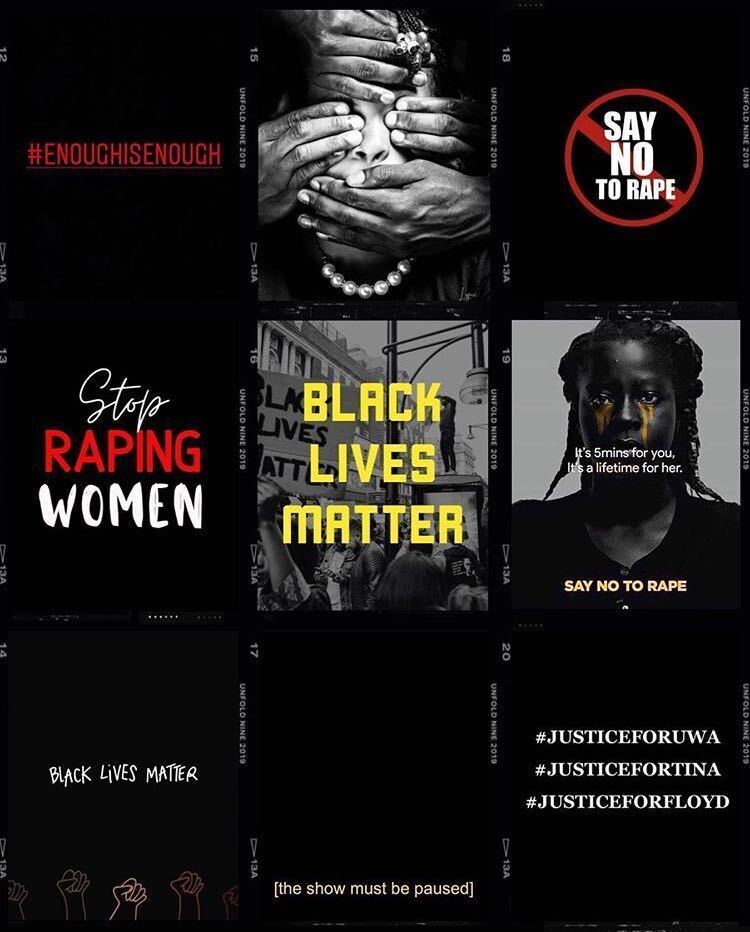 The world is on fire! From rape and deaths in Nigeria, to systemic racism in the US, the events of the past few weeks have caused a great deal of unrest, for our black brothers and sisters around the world. The series of unfortunate events began with the murder of a black man, George Floyd on the 25th of May, by a white police officer. In Nigeria,16 year old Tina Ezekwe, was shot and killed after police opened fire at a bus stop in Lagos and 22 year old Uwavera Omozuwa was gang-raped and murdered in an RCCG church in Benin. This all happened in the space of a week!
To say that we as a team are extremely overwhelmed and saddened by these continuous acts of violence against us would be a massive understatement.
Rape and Police Brutality in Nigeria
It wasn't so long ago, Wimbart was a part of the #StopRobbingUs campaign, where we called on the Nigerian law enforcement to cease and desist from accosting and extorting young Nigerian tech workers on the streets for carrying laptops and smartphones. It just seems like nothing is working! Every single young person is at risk of harassment by the Nigerian police force. Their sole purpose is to protect and serve, yet they are the aggressors, the murderers; they have way too much power and no accountability. They actually lack the basic skills required to carry out their job. A total revamp of Nigeria's national security is needed at this point. Otherwise, how do you fix such an inherently unjust system?
Not only is harassment by the police a problem in Nigeria, women and young girls also have the entitled male population to deal with. Women in Nigeria and across the world live in constant fear of men on a daily basis, in fear that a man could take advantage of them at their most vulnerable moments.
It's truly horrific that one in four women in Nigeria experienced rape during their childhood; 24.8% of women aged 18 to 24 years experienced sexual abuse prior to age 18 and only 5% asked for help; they would rather suffer in silence than face the possibility of being shamed by their peers or even law enforcement, who either don't believe their stories, ask ridiculous questions such as "what were you doing there" or collect bribes from wealthy and influential men. Rape is always seen as the woman's fault. Men need to do better by holding themselves more accountable and getting rid of faux entitlement and the warped "African mentality" [The summation of the basic African pattern of thought or frame of mind with which Africans grapple with issues]. Society also has a part to play in raising better men. NO is NO!
The church is supposed to be a safe place but it seems that now women cannot even go to their religious institutions without chaperones, for fear of attack. Is the church doing enough to address rape? Nigerian churches are focused too much on how women dress and how women need to treat men like kings [read dictators] in their marriages, that they have left out teachings on respect for women and necessary education on consent. It is time for a change!
Nigerian women are tired of being groped on public buses, touched inappropriately at markets, and molested by people they trust. They are fed up as they protest online with hashtags such as #JusticeforUwa and #JusticeforTina.
Systemic Racism and Police Brutality in the US
It is quite shocking that the #BlackLivesMatter movement is still trending in 2020. What did the likes of Martin Luther King, Malcolm X and Angela Davis fight for if not for the freedom of the black man? Countless black men have died by the actions of racist white police and racist white "civilians" in the US. Black people are constantly targeted whether privileged or not, in America, UK and even in Africa, by people who regard themselves as superior to us. We own this world too!
Research shows that 1,099 people were killed in the US in 2019; black people were 24% of those killed despite being only 13% of the population. Only 1% of killings by police from 2013-2019 have been convicted. The corrupt justice system in the US has endorsed this bad behaviour to prevail for way too long. When white policemen are allowed to shoot innocent black men in cold blood, in broad daylight, there's a huge problem with the system; the system that allows these policemen to go scot free under the guise of the victim posing a considerable threat. How can this continue? How can a black person's life be worth so little in the eyes of a white man? Why are there no consequences? Why are black people being hunted and looted? America proclaims to be the greatest nation in the world, a nation founded and sustained on oppression.
What we need however is more variety of voices. We need more businesses/owners, scholars, politicians, people in respectable positions, not just famous musicians and influencers. We are proud of businesses such as Apple Music who have taken a stand against injustice by dedicating the browse page to the #BlackLivesMatter movement.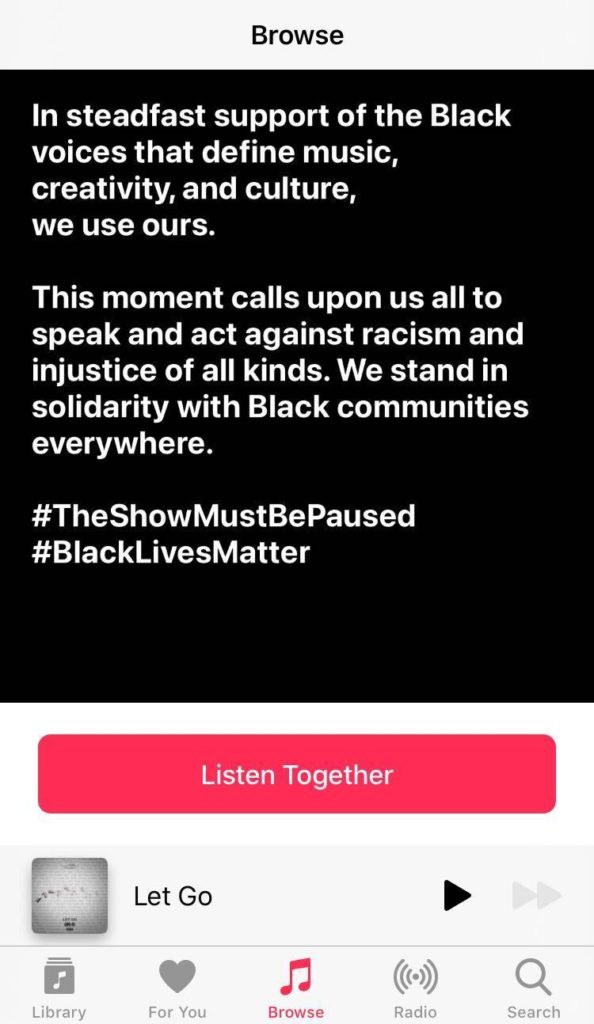 Wimbart's Account Director, Bemi Idowu, in a conversation with PR Week UK, stated that "Talk is cheap. When the dust settles and the issues are no longer front-page news, brands must ensure that they are doing everything they can to challenge and dismantle the pillars of structural racism wherever they come across it. Not just post and look away."
At Wimbart, we are an all African/Caribbean and 80% female team; this makes us feel very strongly about rape and racism. Racism and inequality have no borders. This is not solely an America or a Nigeria problem, it affects every single one of us and we must fight in every way we can in order to get rid of RACISM and RAPISTS! Change will only come when people's hearts change.
#JusticeforTina #JusticeforUwa #JusticeforGeorgeFloyd #BlackLivesMatter #NOtoRape