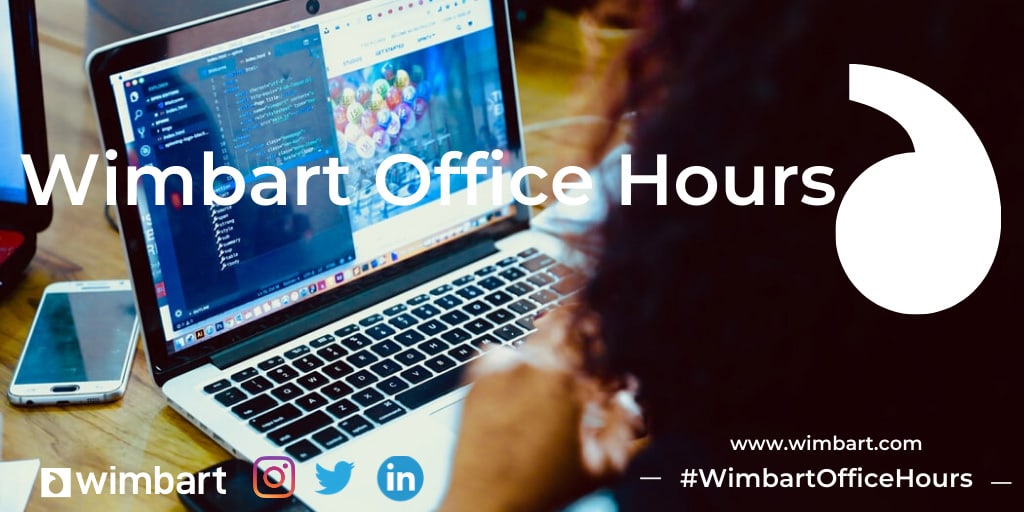 Wimbart Office Hours are Complete – For Now
After an intense but rewarding four months, we have officially wrapped up the first ever Wimbart Office Hours Programme. It has been an experience. The programme was always intended to be remote in a sense, but it went fully remote as Team Wimbart were scattered across London thanks to Covid-19 (someone was almost stranded in Lagos too). Despite the initial geographical, and some technical challenges (read network issues), we delivered a webinar, and a series of one-on-one sessions via Zoom, Google Hangouts and even Whatsapp, to deliver our PR expertise to Africa's next wave of innovators.
Wimbart to Covid-19:
Eighty-five start-ups from across the continent applied to the programme, and the successful applicants hailed from Nigeria, Kenya, Ghana, Cameroon and Rwanda. While at varying stages on the path to growth, we saw participants develop comprehensive plans, make big changes to their comms strategies and achieve business targets ahead of schedule.
The Wimbart Office Hours Programme was never intended to be a formal learning process, but to guide and share communications knowledge, tease out ideas, and help these start-ups better shape their individual narratives. Our hope was for these companies to end the programme equipped with the PR knowledge to better position themselves to meet their business goals, whether for investment or customer acquisition. The programme was about mentorship, and conveying the importance of embedding the discipline of communications into early-stage business planning.
During the programme, and having implemented some of the ideas and tricks of the trade as suggested by our mentors, Office Hours start-ups secured features in top tier international and pan-African media outlets like Reuters and Disrupt Africa. Others completely re-evaluated their social media content strategies, and developed new websites. We're thrilled that the first Office Hours Programme accomplished more than what it set out to do. These are just the initial results, so who knows what they'll accomplish by the end of the year.
It's also been a time for Team Wimbart to learn. We tweaked the programme along the way, and have learned plenty about supporting early-stage start-ups. As the inaugural cohort spans various geographies and industries, we wanted to create a space for them to meet and collaborate – that is how the best ecosystems thrive. So we're launching the Wimbart Office Hours Alumni Network. A network where Office Hours cohorts can share opportunities and lessons learnt, in addition to connecting and hopefully collaborating on future projects. We can't wait to see them make some magic and do some deals.
We've been told by one or two clients that we're pretty intense when it comes to execution, and Office Hours are no exception. At a time when collaboration in the African tech ecosystem is needed now more than ever due to the challenges posed by Covid-19 and its after effects on the global economy, we're already thinking about how to keep up the momentum and continue adding value. Our experience has shown us that there is no one size fits all formula when dealing with innovators, so for the next iteration of the Office Hours programme we've already got some brilliant partners on board.
Watch. This. Space.