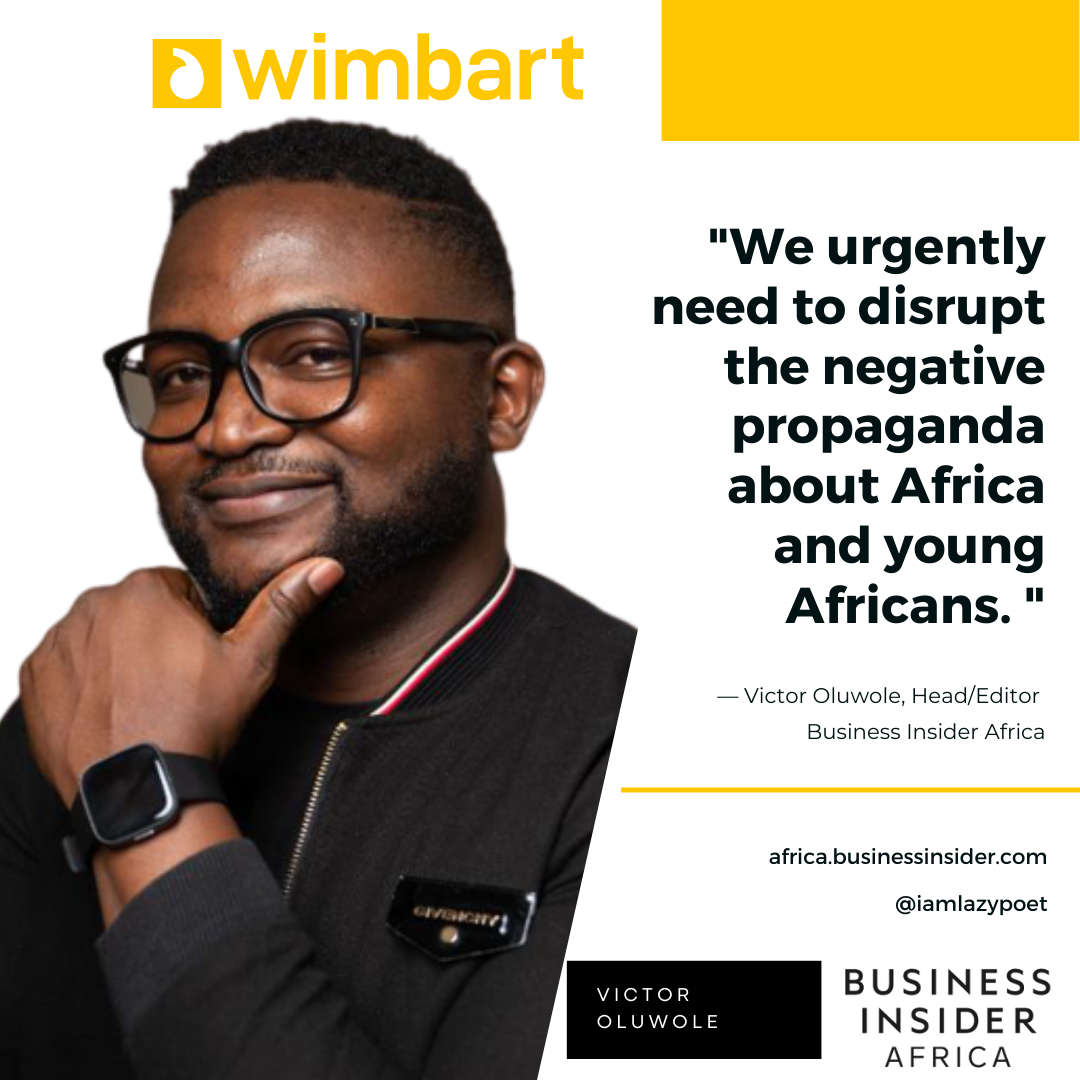 Victor Oluwole, Business Insider Africa
This week we feature Victor Oluwole, Head and Editor at Business Insider Africa. Victor talks about his journey into journalism, the importance of audience engagement and why everyone wants a piece of the African pie.
What led you into the journalism world, and what would you be doing if you weren't a journalist?
I never set out to become a journalist. The labour market in Nigeria humbled me, and as a FRESH GRADUATE, I tried my hands at so many different things, but nothing fruitful came of it until I started writing. I started as a freelance writer for small blogs and steadily grew into the career path over time. If I weren't a journalist, I would be a full-time entrepreneur.
Even the so-called "developed countries" still can't leave Africa alone. They all want a piece of the pie!
When you're hunting for stories, what are the particular elements that catch your attention more than others?
For me, it's audience engagement that comes first. I do this thing where I change my view from a journalist looking for stories to write to a reader looking for interesting stories to read. With this mindset, I can select stories that interest me as a reader and often our audience. So when I cover these stories, I'm sure of how they would perform in terms of audience engagement. For example, I like to write stories about successful African business leaders or the "People behind the business", as we like to call them. I've found that their story inspires many aspiring and first time entrepreneurs who are avid readers of Business Insider Africa. Secondly, pursuing a story that excites me or intrigues me allows me to write about it better than a story I'm not at all interested in. I like reading exclusive reports about Africa's business landscape and using insightful data from these reports to create easy to read articles.
Why is African business so unique and what makes it so exciting to report on?
Africa is considered an underdeveloped continent, and if you break down that term, it simply means there's still so much untapped potential and resources available for the whole world to benefit from. Even the so-called "developed countries" still can't leave Africa alone. They all want a piece of the pie!
And do you have any particular love for any sectors or industries?
I believe every business sector on the continent has great potential to be much better than what we have today. Although some industries tend to get more attention in the media than others, I still believe that every sector has something to offer that the world is yet to see.
Why is it important that people around the world get to hear about young, growing companies on the continent?
We urgently need to disrupt the negative propaganda about Africa and young Africans. We've been portrayed in so many negative ways, but the success of these startups is gradually changing the narrative – shining the light on the continent's groundbreakers and changemakers -, and I'm happy to be among those chronicling these events.
How can we encourage more people to join the writing community and dedicate their energy to telling stories about African tech and business?
By building a community that celebrates African writers and journalists who are doing exceptionally well in chronicling the historical moments of our time. I believe setting up platforms/awards to recognise these people would encourage them to see how important their role is in documenting history. At the same time, this would directly inspire the next generation of African writers/journalists to want to be a part of history and take things to another level.