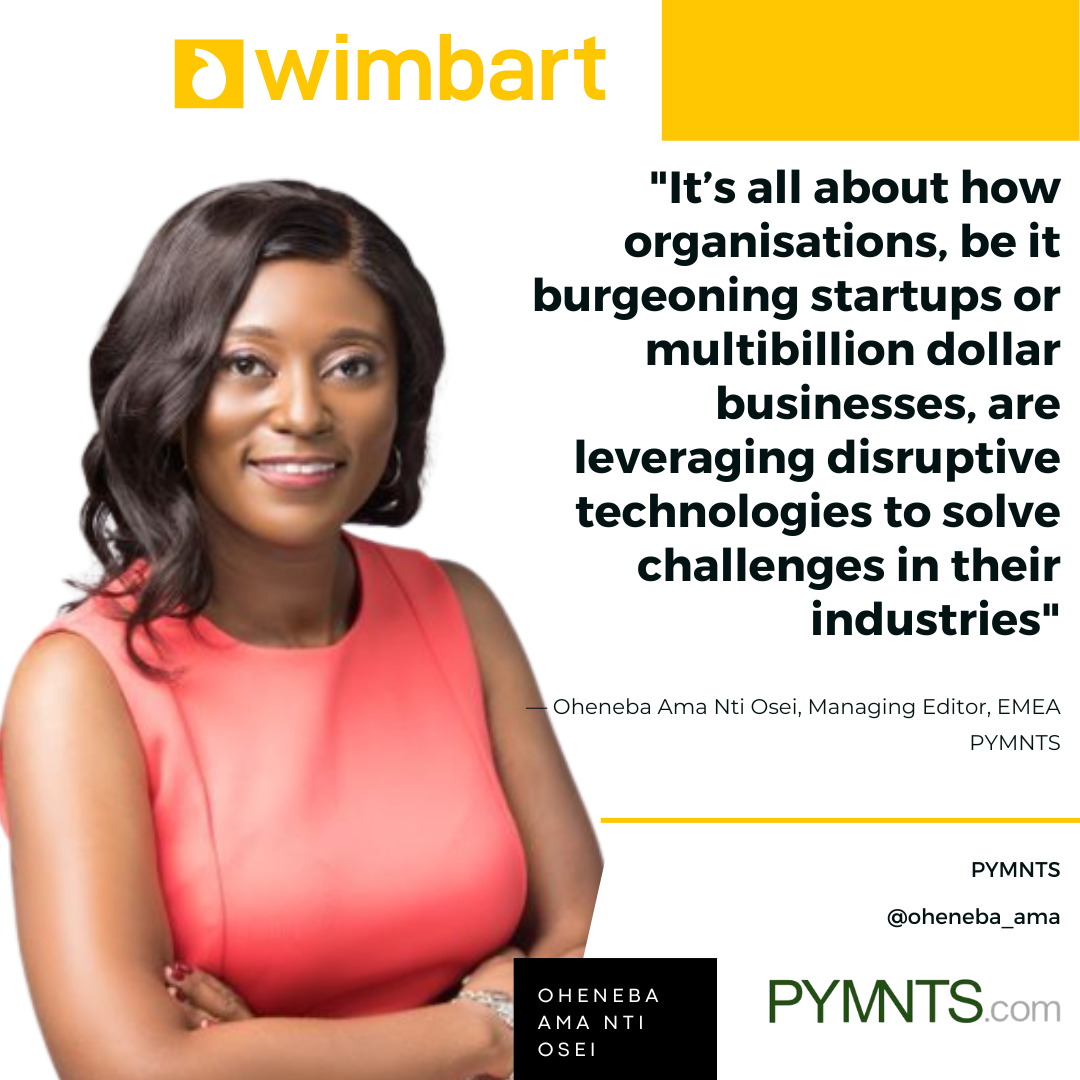 Oheneba Ama Nti Osei, PYMNTS
This week, we speak to Oheneba Ama Nti Osei, Managing Editor, PYMNTS EMEA. Oheneba takes us through her journey into journalism, her passion for compelling stories and harnessing the power of empathy in storytelling.
What led you into journalism, and what would you be doing if you weren't a journalist?
I have a background in international relations and business administration but I've always loved reading, writing and telling stories. So, when an editorial position at The Africa Report in Paris came knocking about a decade ago, I took the plunge and have never looked back.
Having a multicultural and multilingual background — born in Ghana, raised in France and having lived in Taiwan and now the U.S. — has served me well, making me more open-minded and sharpening my ability to analyse news from different socio-cultural perspectives.
If I weren't an editor/journalist, I would have probably considered a career in research or data analytics given my love for numbers and my ability to connect the dots and decipher complex patterns
What do you look for in a good story?
Digital innovation is key. In today's rapidly changing world, it's all about how businesses and organisations, be it burgeoning startups or multibillion dollar firms, are leveraging disruptive technologies to solve challenges in their industries.
At PYMNTS, our EMEA platform and newsletter aim to tell such stories, offering readers across Europe, the Middle East and Africa the latest daily news and in-depth analysis on a range of sectors, from tech and remittances to cryptocurrencies and the role of regulation in maximising opportunities and mitigating payment risks.
It boils down to continuously raising the reporting standard, especially in this digital age where anyone with access to the internet can become a content creator.
Which sectors or industries do you like to cover most and why?
Banking and financial services first come to mind, particularly how incumbents and FinTechs are shifting from competitors to partners to deliver services to consumers and small businesses. The open banking landscape and its growing impact on consumer and business finances is another interesting space to watch.
Finally, the payments space as a whole is of prime importance, whether it's innovations around consumer and business-to-business (B2B) credit or the race between traditional payment systems and blockchain payments to move money quickly, efficiently and safely across borders.
How can we encourage more people to join the writing community and dedicate their time and energy to telling stories?
I'd say it boils down to continuously raising the reporting standard, especially in this digital age where anyone with access to the internet can become a content creator.
I also find the professional storytelling journey is immensely fulfilling if you are driven by a passion to share stories that are interesting and relevant, as well as committed to delivering quality content that is not only accurate and fact-based, but also useful to your audience.
It's also about cultivating more empathy, which I find is an underrated quality of a good journalist. During an interview, it's the ability of an empathetic listener to read people intuitively and root out elements in the discussion that can give a more original angle to a story.
Overall, while writing and journalism may not be as popular as other disciplines such as medicine or law, telling real and compelling stories which empower and inform people, and then ultimately serve as a catalyst for change is part of what makes the journey worthwhile.